Welcome to the MTA Website
Keeping the Light On
The COVID-19 virus has made this a very precarious time for us all, but we shall persevere. We are a family, and we will be stronger and brighter once this all over.
But for now, our theatre community, like so many others, has been hit pretty hard. Some upcoming productions have been canceled, some have been postponed, some have been rescheduled, and some are still pending.
On our MTA facebook page , we will continue to share updates from our local theatre producers as soon as we find out about them. Please notify us with any news that you have. Look for the Send Message button.
Here on our website, we have a page that lists the companies in our Metrolina area. Feel free to click on any of them and see what updates they may have. And if you can find any way to support them, please reach out to them.
From all of us on the MTA board, much love and virtual hugs are going out to all of you at this time. Be well and keep the faith.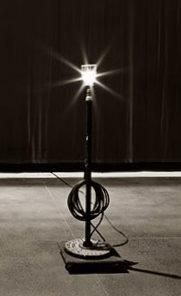 ---
Time to Renew Your Membership!
The MTA membership years runs from July 1 to June 30. Now is a great time to renew your membership for the 2020-2021 MTA season!
New to MTA? Join now and your membership will extend through June 30, 2021.
---
The MTA Technical Talent Database
We're pleased to announce the addition of this new section to our site, which lists technical talent -- stage managers, sound designers, directors, etc. --- available in the Charlotte metro area.
If you are producing theatre in Charlotte or the surrounding region, check this list for a directory of the talented individuals who can help make your show a success!
If you have technical expertise in producing theatre, be sure to add your name to the list and let Charlotte theatre producers know about you. The list is free and is not limited to MTA members. (But if you aren't a member, you should be!)
Visit the Tech Talent Directory
---


on Facebook to stay updated on the latest shows and winners!