The Thirteenth Annual
MTA Awards Gala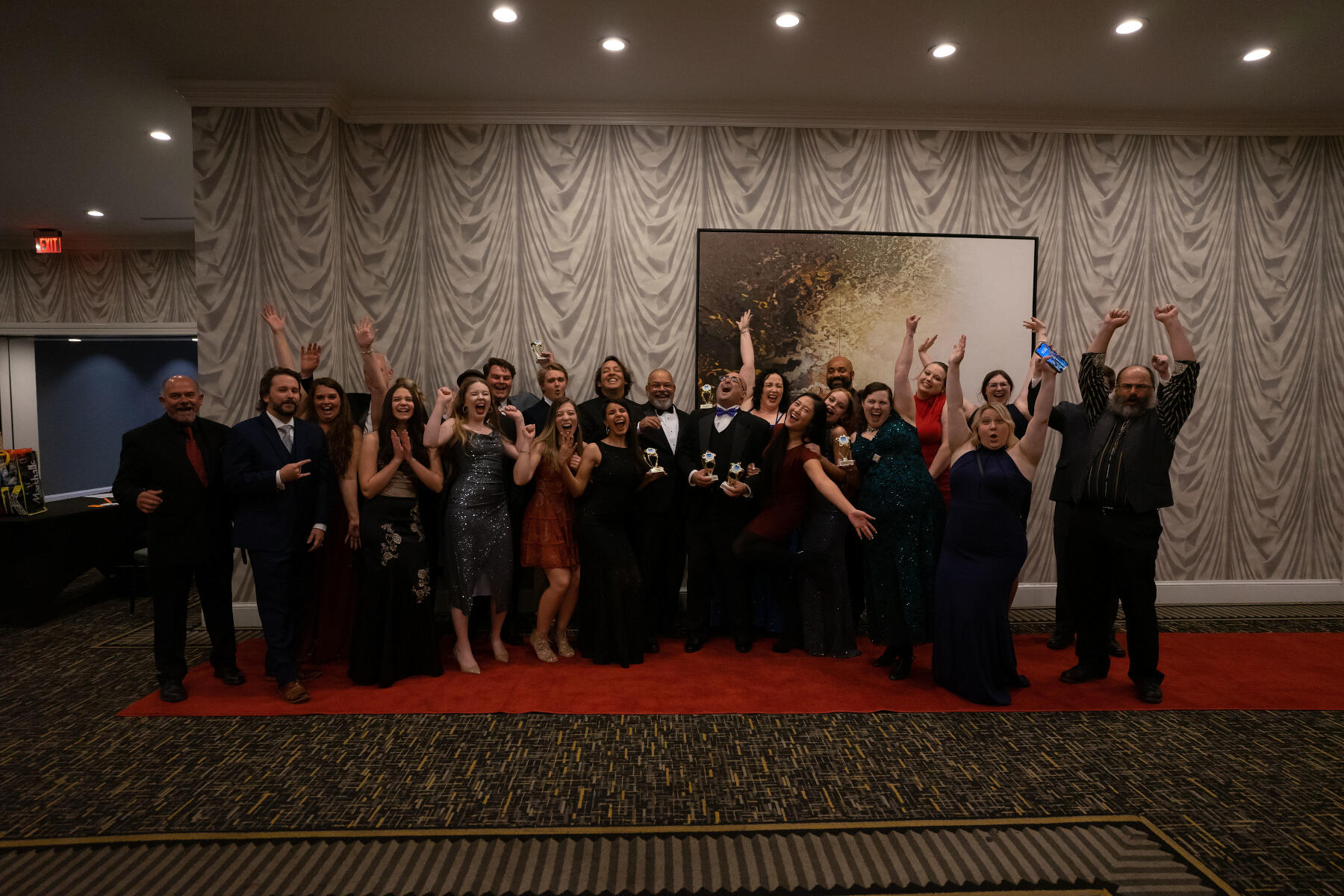 Sunday, October 15, 2023, 6 - 10 PM
Le Meridien, Charlotte NC

555 S McDowell St Tower, Charlotte, NC 28204
Magic Time is Approaching!
If you enjoyed last year's MTA Gala, you are in for a treat again! Gala attendees will partake in a delicious three-course dinner and access a cash bar while viewing the awards ceremony and live performances. Ticket purchases also include a $10 parking voucher at the Le Meridian parking garage. From the garage, there will be signage directing you to the event.
Seating is arranged in tables. We do not reserve seating for individual ticket holders, but we have a limited number of tables for theatre companies and other groups. Gala tables include seating for up to 8 people and are the best seats in the house for viewing the festivities.
*** View the 2023 Award Nominees ***
How to Purchase Tickets
Get Ready... Tickets to the MTA Gala will go on sale Sunday, September 10! Don't wait until the last minute to be a part of this special evening.
Ticket Prices
Get your tickets below using Paypal, or contact us at MTAtreasurer2018@gmail.com to arrange a different payment method.
As always, individual tickets will be available for sale but companies will have the option to purchase tables for group seating.
Individual (MTA Member): $65
Individual (Non-MTA Member): $75
Gala Table for 8: $750 - Price after September 9
Need to renew your MTA membership? Thinking about joining the MTA? Here's more information.
We can't wait to see y'all Sunday, October 15!
Purchase Tickets
Make a Donation
Ticket and table sales are nowhere near enough to cover the cost of the MTA Awards gala. So, MTA subsidizes the cost of the event to keep it affordable for theatre artists in our community.
Please consider making a donation to help MTA make this event accessible to everyone!
Your donation is tax-deductible and goes directly to support the MTA awards.
Support the MTA Awards
Thanks for supporting theatre in the Charlotte region!